No wonder British Cycling recommends HS Sport timing chip solution, it's brilliant!!
We understand that organising a cyclo sportive can be expensive enough without the additional cost of having a professional timing and results company on-site delivering a full sportive timing service.  This is why HS Sports have developed a unique supported hire system that allows sportives to enjoy the same cutting edge timing solution as many of the larger, high-profile rides, but at a fraction of the cost.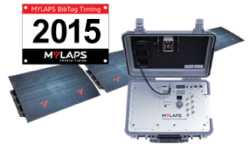 Building on a robust and already proven timing technology HS Sports developed their supported hire solution to allow your event times to be produced remotely, off-site by us.   So the timing hardware, timing chips and everything you need are shipped to you prior to the event to be simply and easily set up by you on race day. One of HS Sports' dedicated Event Managers will then be available via phone and email whenever you need them and will remotely produce and upload the results of your ride from their Cheshire based offices.
---
DONT JUST TAKE OUR WORD FOR IT
"We were really happy with the service, and we have to say that it all worked faultlessly. The riders were delighted to receive their times seconds after crossing the finish line of the event! The equipment worked perfectly and your technician gave us great support both before and during the event." Marlow Riders
---
WHAT HAPPENS AFTER I BOOK
PRE EVENT
Once your specific requirements have been agreed you'll be assigned a dedicated Event Manager. This Event Manager is there to support you along the way, and will liaise with you regarding your specific requirements which usually includes having chips and rider number produced and sending you all you need for the timing of your ride.
EVENT DAY
We understand the pressures of your important event day, and your Event Manager will make sure all of the necessary planning and preparation has been completed before the event. On the day they will be in regular contact with you to ensure you have everything set-up and operating as required. The data is then managed remotely by us, and your results produced and fed back to you or your entrants via either email, in a fully searchable web format, by instant SMS message or via social media feeds.
POST EVENT
After the event you simply ship the equipment back to us.
ADDITIONAL SERVICES
SMS RESULTS
For a small additional fee why not wow your entrants with HS Sports' SMS results service. Within minutes of a rider crossing the finish their completion time will be on their mobile phone. A fully tailored and personalised message can be included e.g. "Contratulations, John on taking part in the HS Sports sportive, your finish time is 04:21.00".
RIDER NUMBERS
The timing chips we use are affixed to the reverse of a rider number which attaches to the rider's handlebars.  This means that the chips cross the timing points in the perfect orientation which means that they give the best detection rates available on the market today.  You are of course welcome to supply the rider numbers yourselves which we will then affix the timing chips to, or for a small additional cost we can offer a design and production service for professional, impactful and practical sportive rider numbers.
For more information about the services that we offer, or to discuss a future event please get in touch.
Contact Us